SPORTSMANSHIP * TRADITION * DIVERSITY
Southwest Midget Football League!
The SWMFL is proud to be the first league in the area to implement the standards set by USA Football to educate and train coaches to provide a safer, more positive game of football. All the coaches associated with the SWMFL are certified through the USA Football program. For more information about USA Football, please visit their website.

We are off to a great start to the 2021 Fall Season. A great weekend of welcoming our new towns into our league. Great fellowship, teamwork, sportsmanship and competition!!!
Go Southwest Midget Football League Teams!!!
The Southwest Midget Football League would like to welcome the Evergreen Park Stallions, South Holland Jets and Oak Lawn Outlaws to the league and the 2021 Season.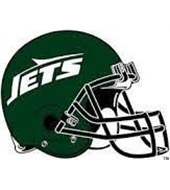 The Southwest Midget Football League would like to welcome the Chicago Cowboys to the league and the 2020 Season.

2021 Spring Football and Cheer Season
The SWMFL is happy to announce the completion of a successful Spring 2021 season. Thank you all for your support and patience throughout the season.
Congratulations to the Spring Superbowl winners!!!
Varsity - Crete Bulldogs
Lightweights - Crete Bulldogs
Pee Wee - New Lenox Mustangs
updated COVID-19 league guidelines.
Southwest Midget Fellowship
During the Gatlinburg Thanksgiving Tournament, Crete and New Lenox come together demonstrating sportsmanship and support!
Great representation of the League!!!
USA Football Coaches Clinic
The SWMFL Coaches were once again USA Football certified for the 2021 Season. Unfortionately we were unable to gather with our USA Football team, but an all coaches meeting was held by the SWMFL to welome our new teams and discuss the upcoming season.
The SWMFL offered a hands on league USA Football clinic to certify coaches within the league again in 2019 certifiying nearly 200 coaches. We are the only local league to provide the hands on course led by USA Football certified trainers. The day was a huge success thanks to all who attended and USA Football administration and Staff.
The Southwest Midget Football League (SWMFL) provides football and cheerleading for over 5,000 children from the ages of 6 to 14 years old. The SWMFL was started over 55 years ago and is one of the PREMIER LEAGUES in the area.
The SWMFL league members include teams from the south suburbs of Chicago Illinois. They consist of the towns of Oak Forest, New Lenox, Dolton, Evergreen Park, Glenwood, Midlothian/Crestwood, Palos, Oak Lawn, South Holland, Chicago, and Crete. The SWMFL consists of 1 league with 2 conferences. For information about the SWMFL, please contact Lenny Rhein at ljrhein@sbcglobal.net
New in 2018!!....and will continue in 2021!!
SWMFL adopts USA Football recommended Rookie level (8 on 8) development at the Mighty Mite Level!
SWMFL now offers 3 developmental level progression - Rookie- 8 on 8 Tackle, Modified 11-person tackle and 11-person Tackle
Contact your local SWMFL Team to register today!